Executive Team
John Drinker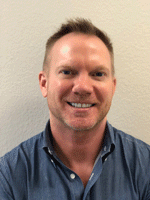 John is a leading expert in the field of public relations, marketing fulfillment and warehousing. He has used his 25 years of experience working with leading PR/marketing agencies, consumer product and entertainment companies to build a boutique fulfillment house that ably attends to his clients' particular needs. John is known in his industry as someone who is passionate about taking care of his clients, his team and his community. He is defined as a "professional, reliable and trustworthy business partner" by clients and colleagues.
John positions his business to be an industry leader by thoughtfully and intentionally embracing technology before it is widely used to see how it might benefit his clients. In the 90's, MDS West was one of the first companies to offer blast emailing capabilities; next, John partnered with M80, a social media marketing and digital publicity firm, to market his clients' campaigns online. Today, MDS West/John Drinker Group invests in its substantial secure infrastructure to offer the most user-friendly and robust online inventory management system to clients. Our inventory system has been rated "Excellent" by the Motion Picture Association of America (MPAA).
Outside of work, John enjoys spending time with family and friends, volunteering, traveling, movies and working out.
Ellen Schachter – Senior Manager, Account Services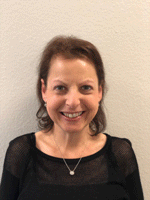 Ellen is our maven of account services.  With over 20 years of experience in account management, she brings a depth of knowledge, warmth and class to her position.  Ellen, very detailed by nature and an amazing multi tasker, cares about our clients.  She works diligently every day to achieve the results our customers are looking for.  In addition to account services, she is responsible for training the account team and overseeing the production team's schedule.  Ellen, a native of Queens, New York, is a pop culture buff who enjoys reading, traveling and spending time with family.
Duane Thierry – Senior Sales & Marketing Consultant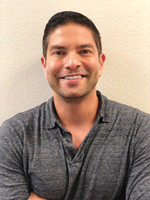 Duane has an extensive sales and marketing background.  As a 8-year veteran of our team, he has worked closely with John to grow our client base and to create physical and digital marketing materials that enhance our brand awareness. Duane, an Excel whiz, enjoys working with clients, too.  He is reliable, hardworking and focused on making the client experience a great one. Away from work, Duane's interests include hiking Runyon Canyon, gym time, cooking or spending time with friends and family.
Florentino Ledesma – Senior Manager, Warehousing/Shipping/Receiving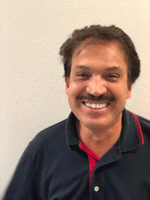 Florentino (or Tino, as we call him) oversees our warehousing, shipping and receiving work.  As a member of the MDS West team for over fifteen years, Tino understands all aspects of the work he supervises.  He is a tremendous asset to our account service and production teams.  Outside of work, Tino likes spending time with his family, doing projects at home and watching soccer.